Bina Agro, which cares about your health, monitors all hygienic rules by meeting all local and foreign quality standards from the first seeds to the ripening and packaging, provided that the rules are followed.The availability of our international certificates, such as ISO 22000, GlobalGAP, ISO 9001, allows us to compete with enterprises specializing in agriculture and to take a leading position not only in the country but also in foreign markets.
ISO 22000 - Our food safety management certificate is an example of growing our products in the safest conditions for our customers.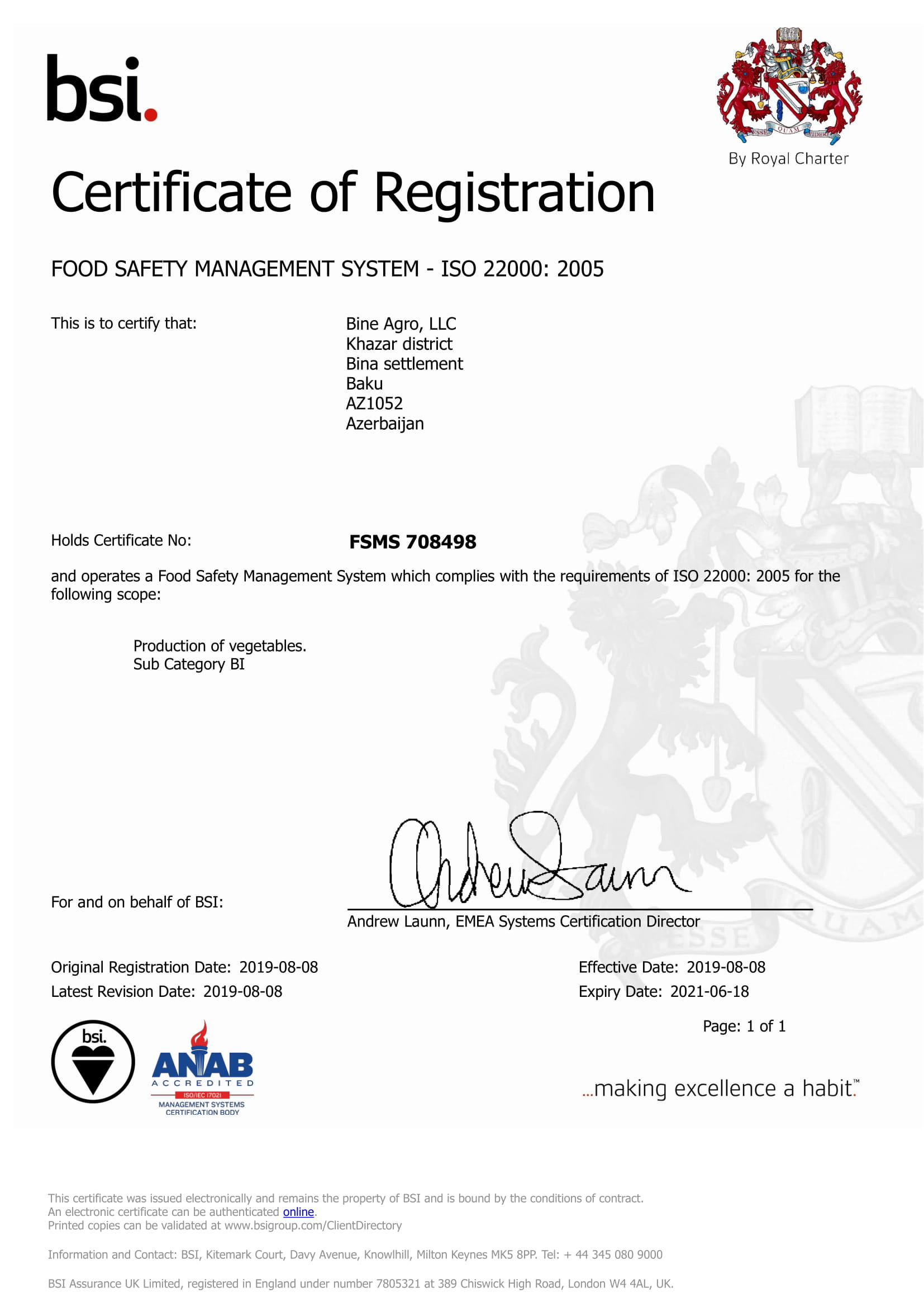 GLOBALG.A.P. - This certificate, which represents the practice of exporting advanced agricultural products, is a clear example of our serious approach to the high quality of agricultural products and their service to consumers.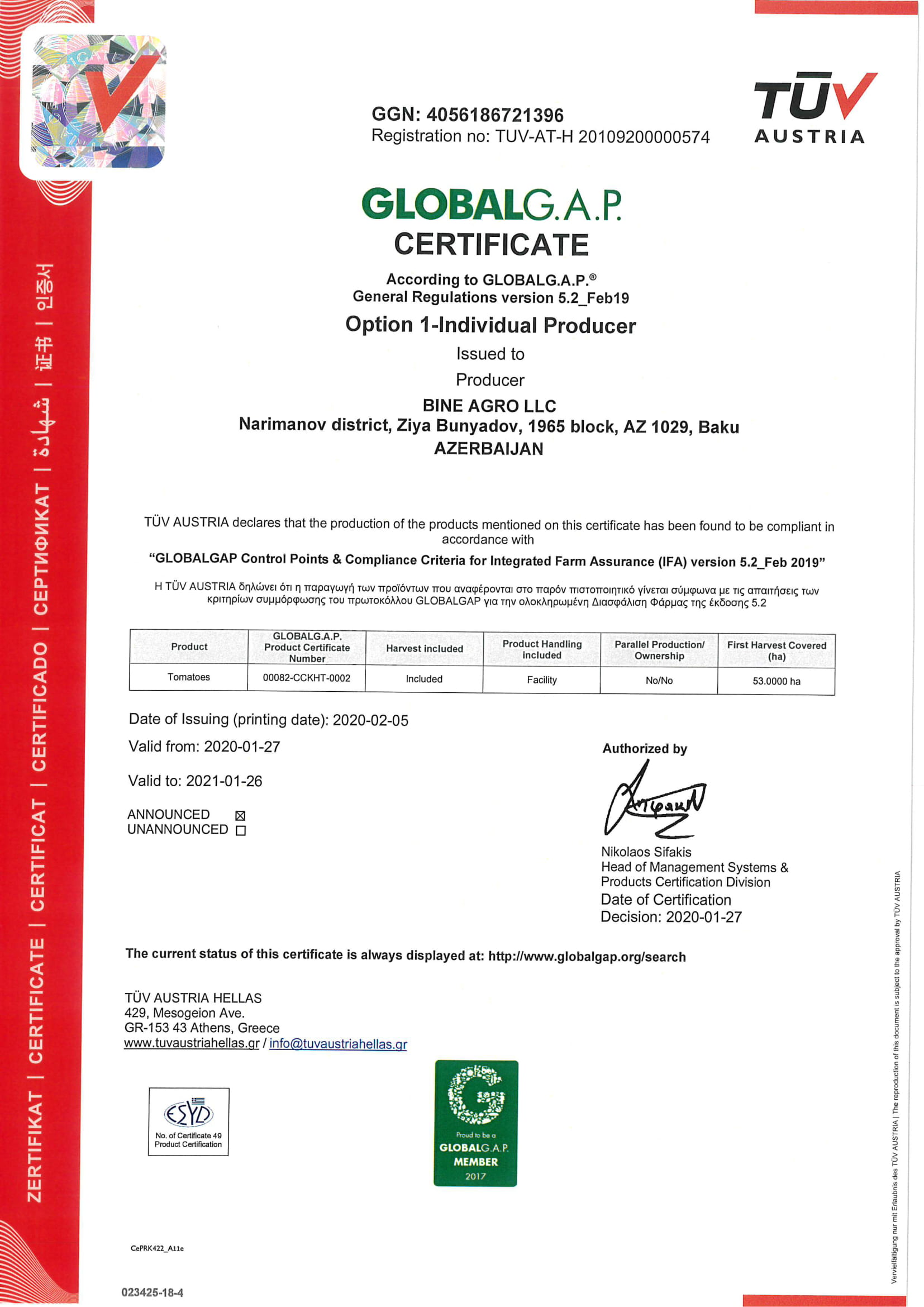 ISO 9001 - Our certificate, which is an indicator of this system, which covers all the risks in the cultivation of products, starting from the process of document management, the installation of quality management system in Bina Agro, is constantly updated, like others.